Webinar on OHSAS Standards for Businesses – Jan 28th 2022, Friday – 4 PM – 5 30 PM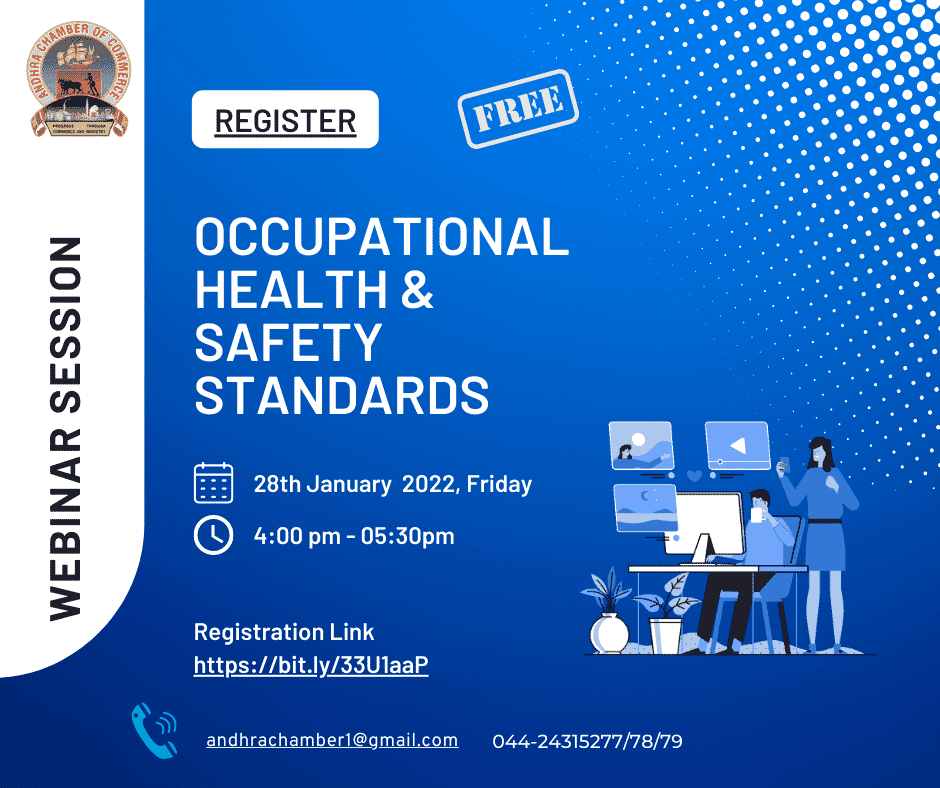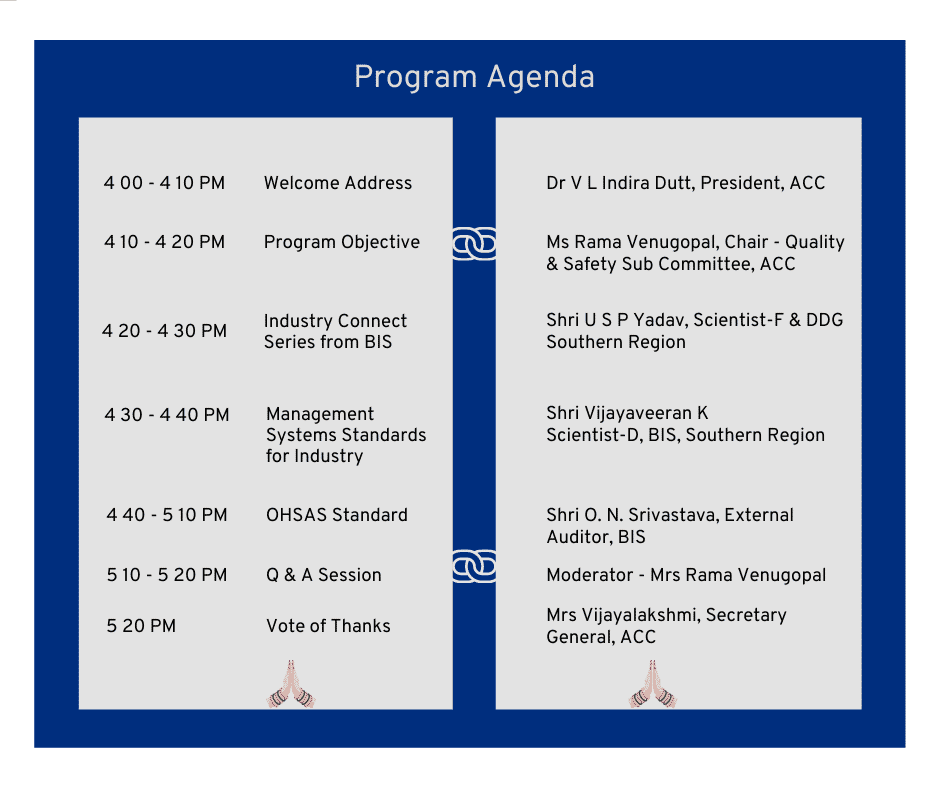 Covid 19 outbreaks still continue and businesses struggling with hybrid work options.
Businesses and Enterprises have the responsibility to protect the health and safety of their workers.
Helping employees return to work, safely and confidently, during the coronavirus (COVID-19) pandemic is no easy task for any organisation.
Creating a Safer Work Place is the need of the hour and businesses have to focus on introducing Safe Work Place Practices, Systems to offer an assurance to the employees that they continue to work on safer environment and work place has provision to take care of their health and wellbeing.
Many Businesses focus on growing their business responsibly. That means safety is not negotiable – it's their number one priority.
Safety is about people – caring about people, and ensuring their wellbeing, is the foundation of what it means to be a sustainable business. 
Global Markets have started releasing OSH, OHSAS guidance documents for businesses to follow. Proposed Labour Code in India – OSH Code, also mandates work place health and safety of employees.
Considering the need to provide more assurance to Employees to return to work, to remain working in a safe work place, businesses have started looking for Tools, Guidelines etc to implement best practices to address these needs. Occupational Health and Safety Standard is an International Standard that helps businesses to implement well defined Management Systems to protect employees health and wellbeing.
Andhra Chamber of Commerce is organising a Program on OHSAS by inviting Team from Bureau of Indian Standards to present OHSAS Standards requirements to the industry . This is a Knowledge Sharing Session from Andhra Chamber of Commerce.
Andhra Chamber invites participation from the industry , business units of all sizes to register for the same.
There is no participation fee and the session is open to industry and other stakeholders too.
Program Details :
Date – Jan 28th 2022, Friday
Time – 4 00 PM – 5 30 PM
Regn Link :
https://us02web.zoom.us/meeting/register/tZ0vde2tpjsrHtJ76ZF3jJsvM-CzpqeogaJ4
Contact Details :
Secretariat – Andhra Chamber of Commerce
andhrachamber1@gmail.com
044 – 24315277/78/79