Medical Device Regulations – Non Notified Devices – Voluntary Registration Process – September 19th 2021, Sunday – 4 PM – 5 PM
Let Our REGULATOR Speak to You !
Do Join Us to get answers to your FAQs on Voluntary Registration Process !
Voluntary Registration Process rolled out by CDSCO for Non Notified Devices is coming to an end by Sep 30th 2021. Industry Forums are receiving so many FAQs from various stakeholders over the last 2 months asking many questions on Voluntary Registration Process and raising wide range of questions on WHAT HAPPENS FROM OCTOBER 1ST 2021.
Hence AIMED (Association of Indian Medical Device Industry) is organising a session to enable the industry, stakeholders to get their FAQs addressed from the Regulator.
Some of the FAQs raised by stakeholders are captured below and we invite industry, stakeholders to register and join the session to discuss pertinent issues , challenges faced, if any.
This program is the initiative of AIMED , a leading Industry Platform for Make in India Manufacturers representing the Voice of the Industry.
Program Information :
Some FAQs from Industry which need information from CDSCO :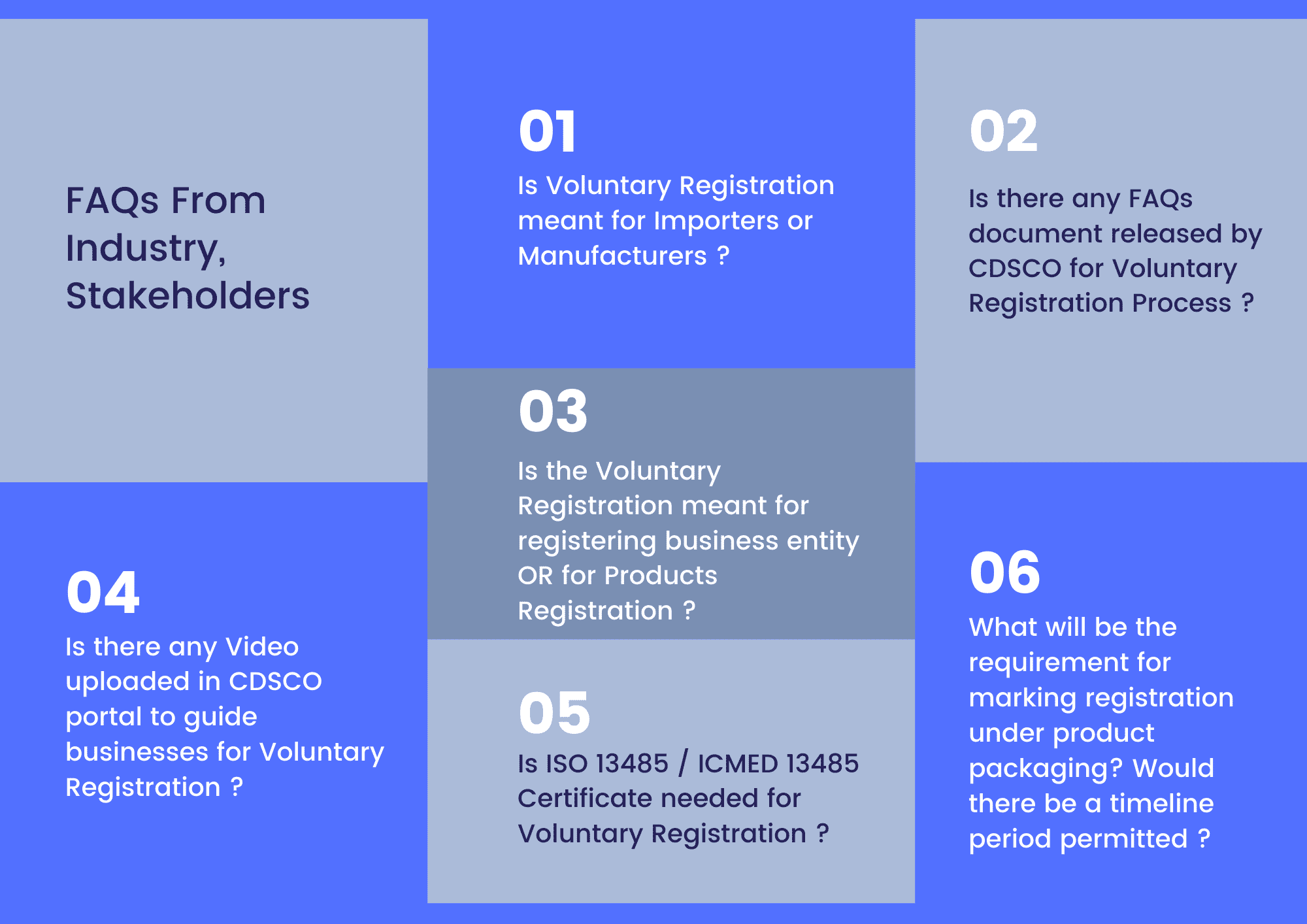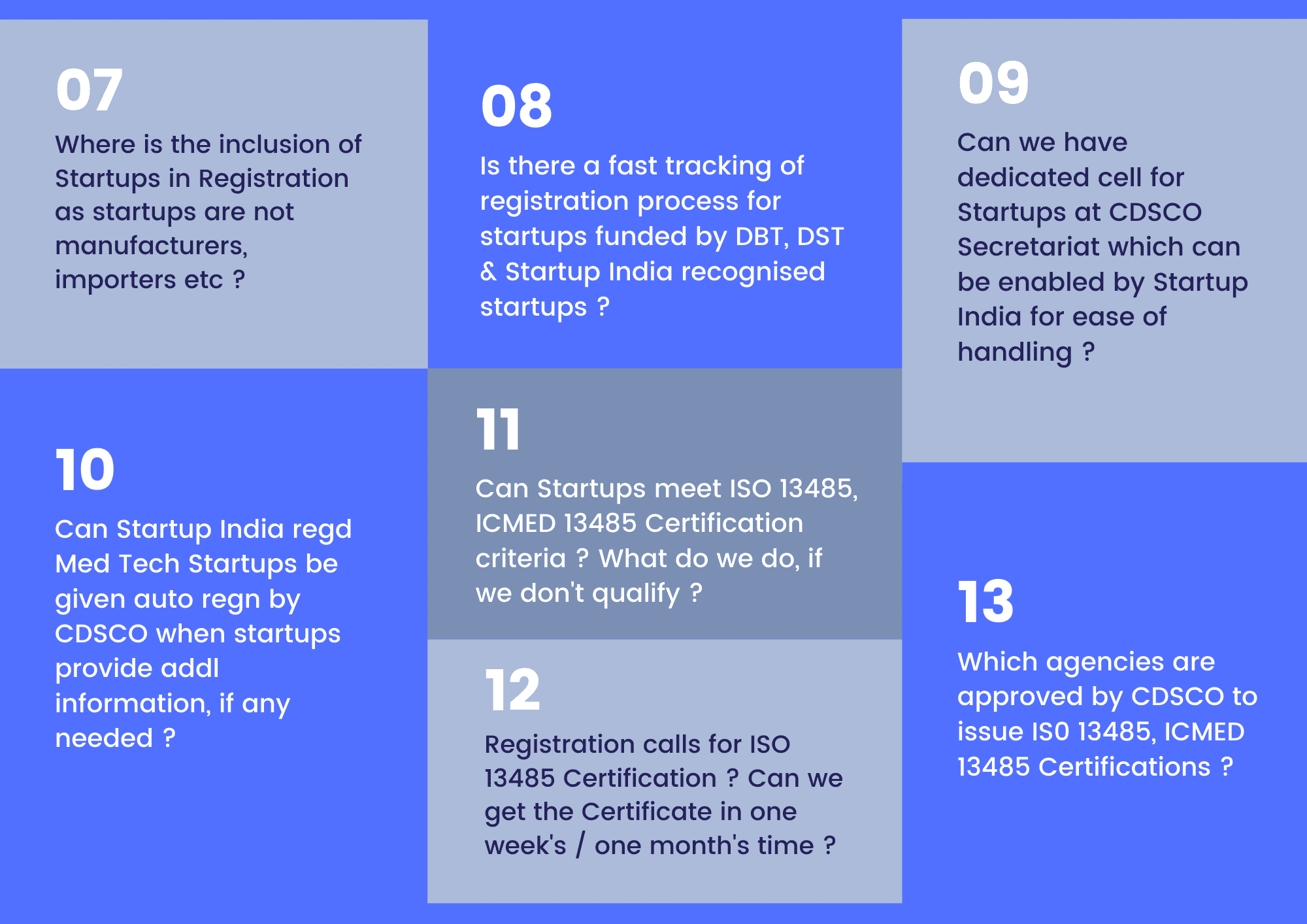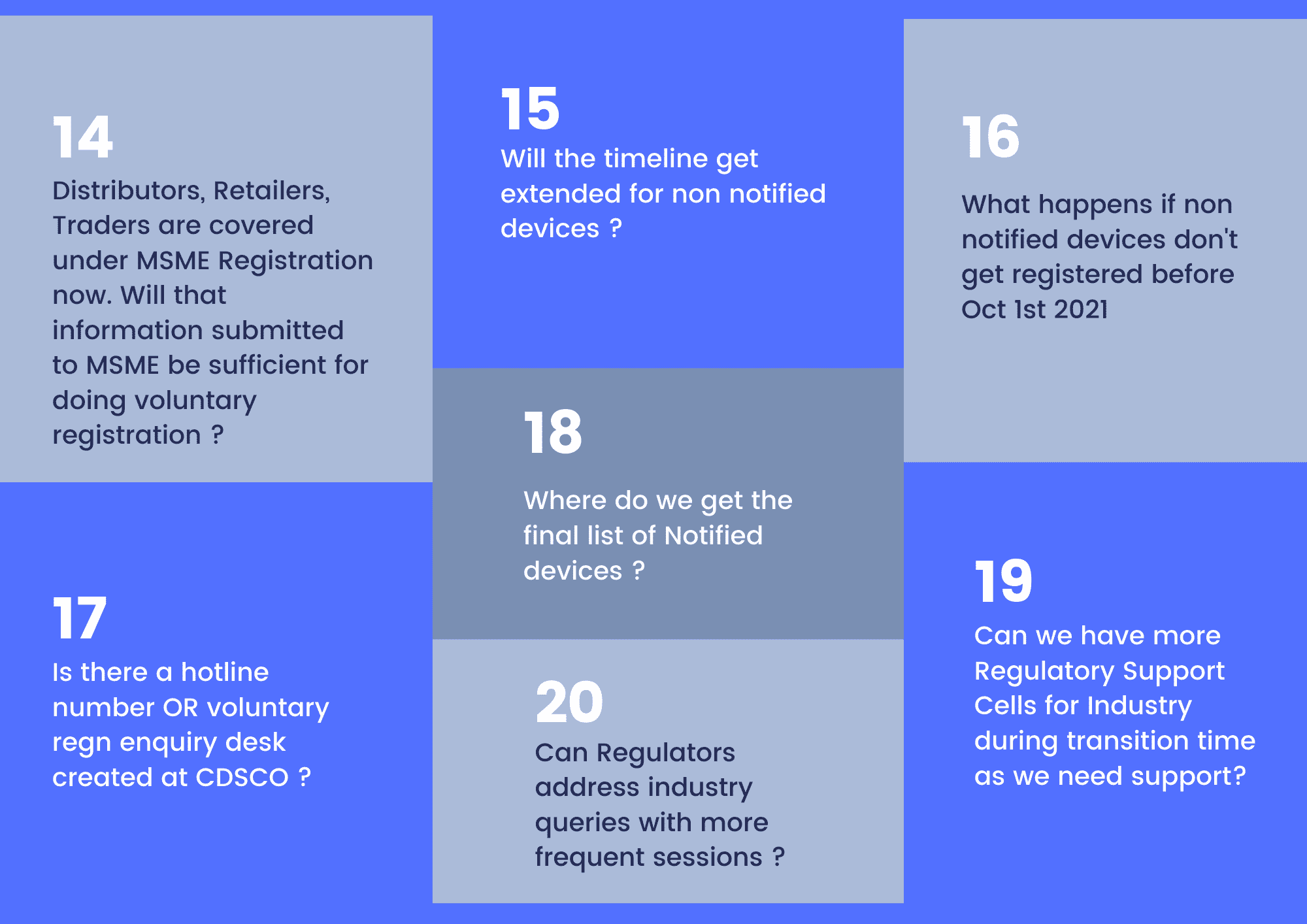 Registration Details :
Who Should Attend ?
Program is Open for all Industry Members, Stakeholders like Manufacturers, Traders, Distributors, Startups, Med Tech Businesses etc.
There is NO REGISTRATION FEE but Prior Registration is a MUST.
Registered Participants shall get Email Confirmation 2 days before the session from Consultants Consortium of Chennai .
Registration Link
https://docs.google.com/forms/d/e/1FAIpQLSeUZ4pLhsHcSa-oQe3qChkeq4ddlOchX5T2EdJ-gftcVpSr5A/viewform?usp=sf_link
Download the program collaterals from here
Contact Co-ordinates :
Ms Rama Venugopal
Email – contact@ccc-consultants.org
WhatsApp – +91 9840870532
Mr D Srikanthan
Email – secretariat@ccc-consultants.org
WhatsApp – +91 9003056539